To read this article in Ausaf Daily London Edition, click:http://epaper.dailyausaf.com/page?station_id=5&page_id=67247&date=2018-1...
Or just continue reading it right here.
When the highest court of a country gives a verdict the nation listens, accepts and gets on with the business of leading their lives as usual. This however, has not happened so, in the land most beloved to me, Pakistan. Therefore, reactions to Pakistan's Supreme Court's verdict of 31st October (Wednesday) 2018 merit reviews and reflections. Pakistan, it seems, is different, perhaps special is a better word.
We all have heard soundbites like 'Justice rushed is justice crushed', and 'justice hurried is justice buried', however in the case at hand, namely Asia Bibi versus Qari Mohammad Salaam, justice was neither rushed nor hurried, instead the proverbial wheels of justice turned ever so slowly, and the case dragged on for over nine years (from 19 June 2009 to 31 October 2018). If anything, it became a prime example of 'justice delayed is justice denied'. And so when the verdict was finally announced on the stated date, most of the world applauded the courageous, fair and above all legally sound verdict, and heaved a sigh of relief.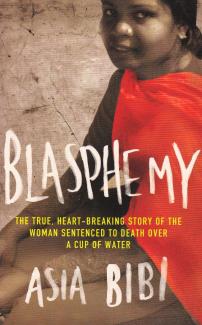 On the following day, the said verdict was printed in its entirety in both English and in Urdu newspapers, and is still available on the internet in both languages. It is a gem of a document, and is representative of the profound wisdom, highest level of legal learning, a full command of Islamic jurisprudence and clarity of expression. However, it is a long document, 56 pages in English. As I believe that most of my readers would not have had the time or the inclination to read the full document, so I summarize the salient points which became the basis of Asia Bibi's acquittal. (The language used below is not legal, and for that the reader is encouraged to read the original document available on the internet: https://www.docdroid.net/8jNdoE9/judgement.pdf).
Asia Bibi was arrested on 19th June 2009, when Qari Mohammad Salam filed a Blasphemy case against her based on an 'incident' which allegedly took place on 14th June while Asia Bibi and other 25-30 ladies were picking falsa berries in the fields of Mohammad Idrees, in a village near Ittanwali. As a result, Asia Bibi was arrested, trailed and sentenced by the Addl. Sessions Judge, Nankana Sahib with the offense under Section 295-C of Pakistan Penal Code (PCP) to be hanged to death and a fine of Rs. 100 000. The same judgment was later upheld by the High court, but Asia Bibi through her lawyer Mr Saif-ul-Malook appealed against it to the Supreme Court of Pakistan. The case was heard by the Supreme Court on 08 October 2018, and the verdict of Asia Bibi's acquittal was declared on the 31st October 2108. (To read a summary of Asia Bibi's complete saga please visit: https://www.cuwap.org/node/108)
Following is a summary of the points on which the non-guilty verdict of was reached.
1. Inordinate delay of about 5 days in registering the case. The alleged incident took place on 14th June 2009, but the first information report (FIR) no. 326 was filed in the Police station Saddar Nankana Sahib on 19th June 2018.
2. The complainant admitted that the application submitted for registration of FIR was drafted by an advocate. (The complainant himself was not present at the place of the alleged incident ethier).
3. There were about 25-30 ladies present when the alleged incident took place but the case revolved around the testimony of only two of them, Mafia Bibi and Asma Bibi.
4. No prior permission form the central/provincial government was obtained to register this FIR.
5. The nature of the case required that the investigating officer be the rank of the Superintendent of the Police, instead, it was investigated by sub-inspector Mohammed Arshad, this was later rectified and the case was investigated by Mohammad Amin Bukhari SP.
5. Asia Bibi's requests to take an oath on the Bible to prove her innocence at the early stages of this saga were denied.
6. It was alleged that Asia Bibi had confessed the commission of the crime, but when the details of this extra judicial confession were investigated, following inconsistencies became apparent. A. The place where the extra judicial confession took place and B. the number of people present.
I must point out in this short article that in any criminal proceedings where the quantum of the proposed punishment is high the benefit of the doubt always goes to the defendant. And in this case there was a lot of doubt in the narrative of events. Furthermore Asia Bibi had always maintained her innocence in the case.
The verdict was prepared by Mr Justice Saqib Nisar, HCJ, Mr Justice Asif Saeed Khan khosa and Mr Justice Mazhar Alam Khan Miankkhel. It is gem of a verdict, a great read for those who love to get to the bottom of what really happened in this poor woman's case.
It starts with the Shahada. The honourable justices had painstakingly detailed their thought processes leading to the non-guilty verdict. They have given references of the Holy Quran, the Ahadith, and even a very famous and beloved shair (verse) of Dr Allama Iqbal. Reading through the pages of the verdict, I felt, the honourable justices have left no stone unturned to consider everything, to overlook nothing and to reach a fair and just verdict. Their sincerity and efforts have paid off.
When the long awaited verdict was announced the world reacted with joy, admiration and a sense of relief: that is most of the world. The verdict soon became a must read for journalists, human rights activists and other intellectuals who like to keep a finger on the pulse of world events. A world-class legal document had hit the net, Pakistan could rightly be proud.
But while most of the world, including millions of Pakistanis, Muslims and non-Muslims alike applauded the verdict, there was, (and still is) a group of Muslims in Pakistan, who identify themselves as Tehreek-e Laibak Pakistan (a registered political party) and are led by a firebrand leader, Allama Maulana Khadim Rizvi. Mr Rizvi has a phenomenal memory and a vocabulary to match, and both combined make each of his speeches a call to action, some sort of immediate and drastic action. The fact that he is a wheel-chair user does not seem to affect his high-powered vitriol. After, the declaration of Asia Bibi's verdict on 31 October, he and all his colleagues and followers turned the guns of their vitriolic oratory, initially towards the three justices of the supreme court, Prime Minister Irman Khan, the Chief of the Army Staff, General Qamar Javaid Bajawa​ and then towards everyone who did not seem to share their unique theology and sentiments.
Among other things, Maulana Rizvi has earned himself a place of prominence among Pakistani masses for his 'colourful and descriptive' (let the reader understand) choice of words. While most decent Pakistanis, Muslims and non-Muslims alike, find his vitriolic speeches abhorrent, his followers relish them, and listening often break into a frenzy of repetitive chant: Labaik, Labaik, Labaik, Ya Rasool Allah Labaik. His complete mastery over the emotions and behaviour of his Tehreek's followers is complete and very obvious. It was his and his fellow leaders vitriol that lead to the violence that almost paralyzed certain parts of Pakistan on the first three days of November. No one knows who gained in that turmoil, but there is little doubt that in those chaotic days, many lost their peace of mind, others their property and livelihoods and some their life. As a whole, Pakistan lost billions of dollars' worth of wealth and trading opportunities. In Pakistan, even a verdict that no-crime has been committed came with a price tag of billions of dollars.
Pakistani people are extremely religious and deeply devout. Millions of them are sincere followers of the religion of their choice. It is this sincerity that also serves as their weak point, as many strong spirited leaders, like Maulana Rizvi, can use this asset of a quality, to whip up unbridled anger that can lead, initially to peaceful protests and then as the mob dynamics change to vandalism, unbridled and very costly vandalism. The whole spectrum from peaceful demonstrations to the most heinous form of thuggery and destruction was seen in the few days following the Asia Bibi's not-guilty verdict. The riots that resulted led to thousands of Pakistani police officers in their full riot gear to fire tear gas and rubber bullets. On Friday and Saturday the scenes in Islamabad
and Rawalpindi were messy. Rizvi's vitriol was paying off, and the result was street power of vandalism. Mr Rizvi's volunteers, I am sure had not read the 56-page verdict either, but had listened to and fully understood what their leader wanted from them: A show of power. And Show of power it was! Yes of power and not of peace. In this case at least for two to three days his volunteers delivered what the firebrand leader had wanted them to.
According to the Worldwatch list of fifty countries where it is hardest to be a Christian, Pakistan is listed as number five. While it was hoped that the acquittal of Asia Bibi would help Pakistan find a more favourable view in the eyes of the international organizations, both political and human rights, the vitriol and vandalism caused by The Tehreek's people has not helped Pakistan's situation. Asia Bibi's case became almost a litmus test for the situation of human rights in Pakistan as she belongs to every single category of vulnerability. She is a non-Muslim, a woman, mother of two, illiterate, abjectly poor with no social or political status.
As a Christian and as a patriotic Pakistani as I write this article, I am also thinking of Christmas in the month ahead of us. And as we wish the tradition of justice and fairness to prevail in Pakistan, I also would like all our readers to continue to pray for Pakistan. Pakistan is a land of hope, faith and promise, and despite the vitriol of the likes of Allama Khadim Rizvi, or the vandalism of the like of all the disgruntled protesters of November one, two and three, we cannot afford to lose the sight of our real heroes, the likes of Mr Justice Saqib Nisar, HCJ, Mr Justice Asif Saeed Khan khosa and Mr Justice Mazhar Alam Khan Miankkhel. For in the end, neither vitriol nor vandalism, but only fair and just verdicts must win. Justice and fairness must prevail. There is no other option. (To read a Summary of Asia Bibi's story please visit: www.cuwap.org, and click Book Reviews, for views, comments and correspondence: injeeli@hotmail.co.uk)
© Akhtar Injeeli 23/11/2018
---