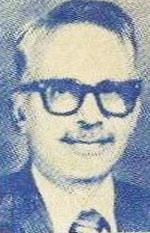 A prominent Christian scholar with a unique style of writing which appealed to both his Christian as well as Muslim readers, Barkat A. Khan hailed from a town in Dist. Sialkot. He belonged to a well respected family of teachers and Padris and spent the best of his life acquiring knowledge. By profession he was a teacher.
He taught at the Government Christian High School Cant. from 1962 to 1974. He wrote prolifically.
He wrote the following books and pamphlets.
1. Khuda muhabat hai (خُدا مُحبت ہے )
2. Khuda rooh hai ( خدا روح ہے )
3. Musalmanoon kay doste ( مسلمانوں کے دوست )
4. Basharat kay tariquay ( بشارت کے طریقے )
5. Khushkhabri ( خوشخبری)
6. Masih ibn-Ullah ( مسیح ابنِ اﷲ )
7. Naik amal aur nijat ( نیک اعمال اور  نجات )
8. Duniya ka mun'jee ( دُنیا  کا منجّی )
9. Dor-e hazra main basharat ( دورِحاظرہ  میں  بشارت )
10. Aslee Injeel (tabsra) ( اصلی انجیل) (تبصرہ) 
11. Yuhar-e foona alkalim'(  )
12. Muhabat aur qurbani ( محبت  اور قُربانی )
13. Woh nabi ( وہ  نبی )
14. Nijat dihinda ( نجات  دہندہ )
15. Salamti ka shahzada ( سلامتی کا  شہزادہ )
16. Seerat kalamat-Ullah ( سِیرت کلمتُہ  ﷲ )
17. Falsefa-e tassawuff (فلسفۂ تصوف)
18. Falsefe wahdat ul wajud ( فلسفٔہ ِ  وحدت الو جود )
19. Aal-e Ibraham ibn-e Tarah ( آل  ابراہام ابنِ تارح)
20. Falsefa-e hayat ( فلسفۂ حیات)
21. Aina-e khatoot ( آ یٔنہ خطوط)
22. Tabsara-e Injeel Barnabas ( تبصرہ انجیل برنباس)
23. Masla-e nijat (مسلۂ نجات )
24. Basharat-e Injeeli ( )
25. Seerat-al Masih ( سیرت المسیح)
26. Ausaf-e mursleen ( اوصافِ مرسلین)
27. Koun nijat day sakta hai? ( کون نجات دے سکتا ہے؟)
28. Koun maseel-e Musa hai? ( کون مثیلِ موسٰی ہے؟)
29. Waqyat-e musloob ( واقعات ِ مصلوب)
30. Azli mehboob-e Khuda (part 1 & 2) (ازلی محبوبِ  خُدا ) 
31. Usool-e tanzeelalkitab (اُصولِ  تنز یل الکتاب )
32. Lasani kfara (لاثانی کفارہ )
33. Janab Issa misdaq-e Musa ( جناب  عیسیٰ مصدا  ق  موسیٰ)
34. Doosra madadgar: Rooh-e Haq, Rooh-ul Quddas 
(دوسرامددگار روح حق روح القدس )
35. Sifat-e nabowat aur shani rasool ( صِفاتِ  نبوت اور  شانِ  رسول)
36. Qayamat aur zindgi ( قیامت اور زندگی )