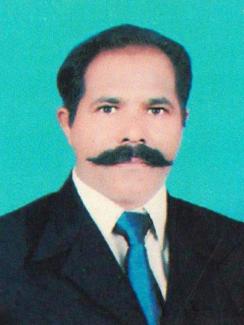 Reverend  Falak Sher was born in a Pakistani Christian family of chak no. 201 Chandian Talawan, Faisalabad, in 1965. He started his early education in his village, continued  his educational and spiritual quest  at FGA Bible College Lahore and then proceeded to KDM International Centre Seoul Korea (2007) for further studies in theology. Indeed it was in the same year when Falak Sher joined the Sunday School Teacher Training in 1987, and  since then he was blessed to have a spiritual and ministerial mentor in the form of Dr  Hezkiel Serosh who  guided  and taught  him since then.
 Rev Falak Sher is a religious, social, political and human rights activist who spends a lot of his time enacting the gospel in addition  to his preaching activities. Gospel Fellowship Ministry, a registered organization, is the fruit of his vision, activities and services. As  a human rights activist he has helped widows, orphans and various other groups of deprived people.
 Articles by him and about his work have appeared in a monthly magazine, 'Revival International'  published from Lahore. His work and activism has been acknowledged by  various nationally circulated newspapers ( i.e. Nawa-e-waqt, Pakistan, Aman, Shelter, Millet, Jang and others). He has authored the following four books:
1. Eeaman main dua (ایمانمیںدعا )
2. Na'ey ehad ka khadim ( نئےعہدکاخادم )
3. Stooda auratt (ستودہعورت )
4. Madad karna aur qaim rehna (مددکرنااورقائمرہنا )
His work has been acknowledged and won him the following awards.
1. Shield Award on 'Stooda Aurat' from Pastor Griffin Gill (16 June 2012)
2. Award by Rasta Network FSD (12 August 2012)
3. Award by Monthly Revival International on its 12th anniversary (28 November 2014)
© Akhtar Injeeli 02/09/2016
---