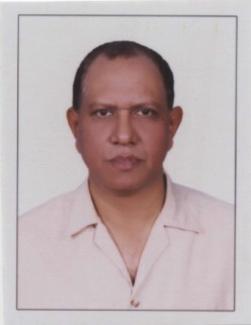 Joseph Saeed  Aasi ( جوزف سعید عا صی  ) is a choir director (at Waris Pura Faisalabad), chief organizer (at Classic Recording Studios), a researcher and producer (at Aasi Psalm Ministry), producer at Jalali Jaltrang  ( جلالی جلترنگ ) and chief adviser at D&D ministries Sargodha, Pakistan. His father Mehar-uddin Aasi was  a distinguished teacher and a celebrated scholar of Urdu and Farsi (Persian). He published three anthologies; two in Urdu: Jalali Jaltrang ( جلالی جلترنگ ) and Saz-e-Janoon  (ساز جنوں), and one in Punjabi 'Saran' (ساراں). Hence, it can be rightly asserted that Joseph Saeed Aasi belongs to a very academic and literary family. He also has a deep love for music which he inherited from his maternal grandfather Sharam Dass Sahib. According to one very reliable source, cuwap.org has learned that the  Padri Sahib and tabla nawaz ,Padri Thakkur Dass of Naulakha Church, Lahore,  was a  pupil of Mr. Sharam Dass. Joseph Aasi himself learned the intricacies of the Eastern music from Peyaray Khan Sahib (maternal uncle of Nusrat Fateh Ali Khan).  He has had the distinct honour of composing and presenting the poetry of his father into musical renditions which were broadcast from Pakistan Television (PTV) twice on Christmas and once during the Easter festivities.
  The Psalms arranged by him and others can be accessed directly by clicking on this link Psalms on YouTube
Joseph Aasi's father had great love and admiration for I.D. Shahbaz, and Joshua Fazal-uddin Sahib, and hounouring these sentiments, he has done some ground-breaking research work on these two literary giants of the Urdu speaking Christian world.
© Akhtar Injeeli 10/06/2015
---