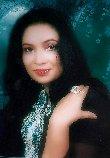 Ms. Ireen Farhat hails from Karachi. She is a prolific writer and has contributed innumerable articles to various newspapers and magazines, inclding; Jang (جنگ ), Naw-e waqt (نواے وقت ) , Jsarat ( جسارت ), Aftab (آفتاب ), Na'ee batt ( نئی بات ),Akhbar-e Jiahan ( اخبار جہاں ) Magazine, Family (فیملی) Magazine, Ghazi( غازی ) Magazine, Dunya-e Adab (دنیا ادب ) Magazine, The Christ Times Magazine.
 She began writing poetry while at school. Her literary journy has continued without any let, and she has published her first book, Hawa ka rukh badalna chahtee houn ( ہوا کا رخ بدلنا چاہتی ہوں ).
In view of the amount of good quality poetry she has produced in relatively short period of her literary journey, it can be safely concluded that she will no doubt make a permanent  mark among her contemporaries.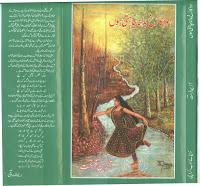 © Akhtar Injeeli 10/06/2015
---